About Omega

Hi there. I'm Omega. My focus is on showing people how to create an extraordinary everyday look by using clothes and makeup in ways that work for them. I'm not "fashion forward", I'm Fashion Adjacent.
I seek to educate, inspire and empower my clients, by helping them realise and show off their own sense of style. I'm into individuality, not cookie-cutter solutions.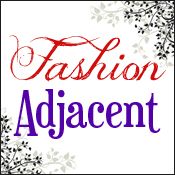 Got a question? Need more information? Email me at bodypositivestylist@gmail.com and we'll talk.